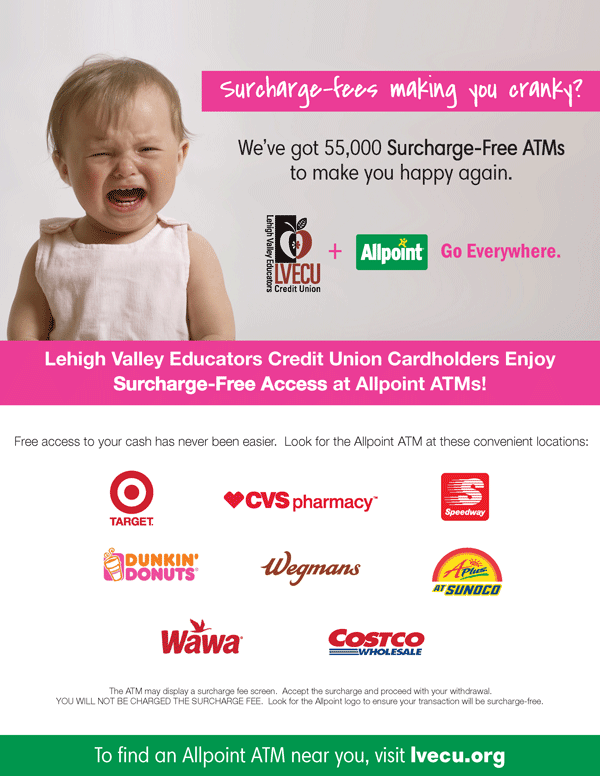 Click below to find more surchare-free ATMs in your area.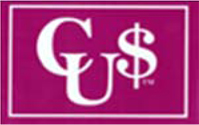 Click below to find ATMs that accept deposits in your area.
(surcharge may apply)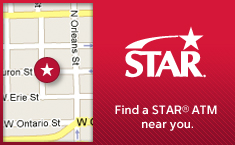 Click here to use our ATM locator!
Click here for VISA Debit Card FAQ
Your credit union's VISA® Debit Card is the perfect solution for busy members like you. When you travel or can't come to the credit union, you can now conveniently access your money and make purchases faster and easier 24 hours a day, 7 days a week.
It is better than an ATM Card! Our VISA
®
Debit Card allows you to access your credit union accounts from over 250,000 worldwide ATM locations. You can withdraw cash, make deposits, verify account balances, and transfer funds between accounts. Just look for the VISA, STAR, or PLUS network symbols at ATM's or participating retail outlets.
Our VISA® Debit Card works just like a check, except there's no check to write. To make a purchase, simply present your VISA® Debit Card and sign your name. The amount of your purchase is automatically deducted from your Share Draft/Checking account.

With a VISA® Debit Card, you can make purchases at 12 million locations, worldwide. Plus, there is no finance charge or interest to pay, and no check acceptance or I.D. hassles. The VISA® Debit Card is accepted everywhere and can be used to make purchases by phone!

There's no cost to sign up and all you need is a credit union Share Draft/Checking account. Simply e-mail or call the credit union office for an application.
We are part of the Allpoint ATM Network and as a member you can take advantage of all these benefits:
Surchage-free Transactions
55,000 ATMs Nationwide
1,868 ATMs in Pennsylvania
No Forms to Fill Out
Use Your Current ATM or VISA Debit Card

Should I use my card as Debit or Credit?
The decision affects how your transaction will be processed. The funds will always be deducted from your Share Draft account (S4).
When you choose "Credit"..

...purchases are processed by Visa. You are required to sign a receipt like you would with a credit card purchase and funds in your Share Draft account (S4) will be put on "hold" until processed.

The advantages of choosing "Credit" are:

Purchases may be protected by Visa's rules and regulations that allow you to dispute charges improperly processed by merchants.
VISA debit (choosing credit) is more widely accepted with merchants as a form of payment.

Sometimes, merchants machines are set-up to force "Debit" transactions. In this case you are not given the option to choose "Credit". Just tell the merchant that you would prefer to do a "Credit" transaction.

When you choose "Debit"..

...your purchases are processed by the STAR System. Therefore, you will need to enter a PIN and funds are deducted from your Share Draft account (S4) immediately.

You should choose "Debit" when you want cash back from the merchant. It saves you a trip to the ATM and any ATM fees related to it.

Click on the VISA logo to find out more on how to protect yourself when purchasing on-line while using your VISA credit or debit card.
FAQ
How long will it take to receive my ATM or VISA® Check Card?
You will receive it about 7-10 business days after the card is ordered.
May I select my PIN?
Yes. A pin will be given to you initially, and once you activate the card with that PIN, you may change it through the ATM.
How soon should I activate my ATM or VISA® Debit Card?
You should activate your card as soon as possible. You may activate your card at any ATM by using it with the given PIN number. If you do not activate it within 2 years, your card will be cancelled.
What should I do if my ATM card or VISA® Debit Card is lost/stolen?
During office hours you can call the
call center
, after hours call 1-800-554-8969, or you can block your card on e-Tran.
What if I have a purchase that exceeds my daily limit?
You can call the
call center
to request a temporary 1-day limit increase. Limits are determined at the time you sign up for your card.
Are there any fees for ATM transactions?
Is my VISA® Debit Card a credit card?
No. The card is accepted anywhere that VISA® is accepted; however it is not a credit card. You must have the funds available in your LVECU checking account to cover your purchases/withdrawals.
What is a Point-of-Sale (POS) or Point of Purchase (POP)?
It is the time and place a retail transaction is completed.
It is the point at which a customer makes a payment to the merchant in exchange for goods or after provision of a service (this can be a PIN or signature transaction).
What is the difference between my total balance and available balance?
Your total balance is the amount currently in the account. Available balance is the balance minus the holds. Holds include VISA® Debit Card transactions, checks that are pending, and certain deposited items.
Will my Visa Debit Card work when traveling abroad?
Your Visa Debit Card is accepted at the same merchants that accept your Visa Credit Card when traveling abroad. Some restrictions and limitations apply to ATM cards.
Foreign Transaction Fee
1.00% of each multiple currency transaction in U.S. dollars
0.80% for each singular currency transaction in U.S. dollars