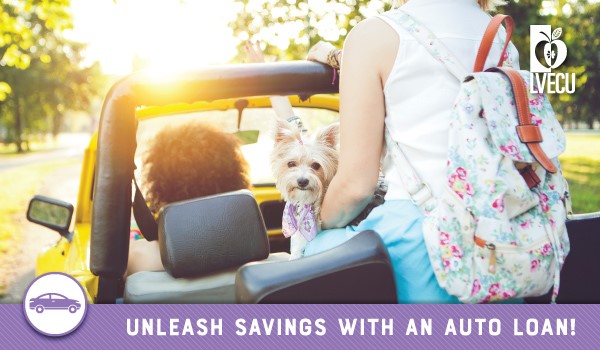 Is your current set of wheels looking a little ruff?
We're offering incredible rates on auto loans for our members.
Give yourself some tail-wagging savings and drive home your dream machine with an LVECU Auto Loan at rates as low as 1.99% apr* for 36 months for new, used or refinanced** vehicles.
Get instant approval on most loans! Plus, enjoy lots of extra benefits:
Easy payment options
Terms up to 84 months
Pre-approval for negotiation advantage
GAP Plus savings
...and more!
Ready to get started? Give us a call at 610-820-0145, drop by a branch or click here to apply online, and let LVECU make you top dog when it comes to financial success.
*APR = Annual Percentage Rate. Rates based on an evaluation of your credit and your actual rate may vary. Rates subject to change without notice and not all applicants will qualify. Other rates and terms available. Payment Example: You pay $28.64 per month for every $1,000 financed.
** Valid on vehicles refinanced from another financial institution, not valid on current LVECU auto loans.


New/Used Vehicle Loans
Vehicle Shopping Starts At Your Credit Union!
Looking for a used car? Check out Enterprise!